Pages Updated
7/31/09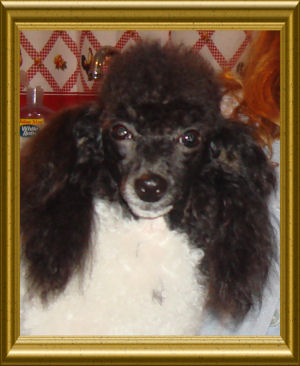 Terays On The Road Again
&
Acapella's Let's Talk About Me
Acapella's Trick of The Trade Teray
Please visit our Adult Female and Male page to see our new additions
We are currently DNA testing our dogs with
Pawsitive I.D.
for genetic related health concerns and PRCD/PRA. As test results come in we will be posting results on our web site below each dogs photo.
Our first goal is breeding a structurally correct poodle as close to the breed standard as possible, also we color breed most of our poodles (if it is a breeding we feel will produce better than the parents), striving to keep the black a good rich inky black, yet keeping health, temperament and conformation first on the agenda.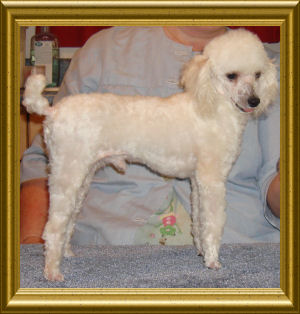 We have most colors in poodles, white, black, brown, silver, and parti's. A written sales contract with health guarantees are given with each puppy containing a complete shot and deworming records, registration papers, and housebreaking guide. All pups sold here are to be returned back to me if the pup has to be placed in a new home, as I want to make sure they are placed properly. Too many are embarrassed when they can no longer keep a pet or have taken on more than thought for, but please contact us first as we are happy to rehome a pup of ours.
Our adults are AKC registered. Please feel free to call or E-mail, I do answer all E-mails in a timely manner.
Feel free to ask any questions and please be open and honest as to your intentions and home you can provide for our pups. We reserve the right to refuse to sell to anyone we are not comfortable with placing a puppy with.